Ohio
Medical Marijuana

HB-523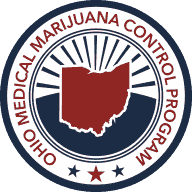 For more information on Ohio Medical Marijuana HB-523, visit the official website for the Ohio MMJ Control Program: medicalmarijuana.ohio.gov
HB-523 was signed into law by Governor John Kasich on June 8th, 2016.  It became Law on September 9th, 2016.
But because cannabis is highly regulated in Ohio under this program, it has 4 levels of Licenses.
Cultivation – 30 Licenses
Processing – 40 Licenses
Dispensaries – 60 Licenses
Testing Labs – 5 Licenses
In addition to those commercial licenses, this program also creates Patient and Caregiver licenses.  All Patients must qualify under one of the 21 qualifying conditions.  A Caregiver does not have to be a Patient to service other Patients in the program.
Most importantly, the first Ohio Dispensary opened it's doors on January 15, 2019 was CY+ owned by Cresco Labs!
As a result of HB-523, Ohio residents can qualify to become a medical marijuana Patient under 21 different ailments covered under the program.
The Department of Commerce controls Cultivation, Processing & Testing Labs.  However, the Ohio Board of Pharmacy regulates and controls all of the 60 Ohio Dispensaries.  In addition to regulating dispensaries, the Board of Pharmacy also oversees all Patients and Caregivers under this program.
To sum it up, Ohio has finally joined the ranking of 30 other states who have legalized medical cannabis before it.  However, after a decade of turmoil, Ohio is anticipated to be the 4th largest medical cannabis market in the country.  For example, Ohio's Patient base is speculated to be between 250,000 – 400,000.
Ohio HB-523 Articles